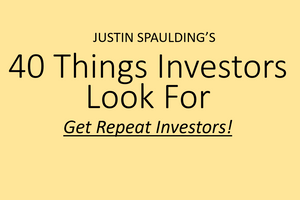 Justin Spaulding
40 Things Investors Look For Program
Sale price Price $67.00 Regular price $107.00 Unit price / per
Justin has raised over $35,000,000 from investors for his projects. When he raises money for each deal, typically they oversubscribe in a matter of hours or just a few days.
In this program, he shares his secrets that have allowed him to get over 100 investors, investors who have invested with hime 9, 10 and even 11+ times, and how they raised $10,000,000 for one single deal in under 48 hours.
Program includes:
-70 minutes of vide content
-PDF Slide Deck
-How Justin got his first investors.
-How Justin got investors for BIG deals.
-How Justin gets referrals from his current investors.
-How Justin gets investors to invest with him over and over again.